We are a fine jewelry retailer located in the lobby of the historic Millennium Biltmore hotel, in Downtown Los Angeles. Local professionals consider our collection their favorite, and have been coming back for years to browse our competitively priced diamond engagement rings, wedding bands and certified diamonds. Earning the trust of our customers, we can't help but feel proud of our ability to act as a personal jeweler for each and every one of them. Our customers just keep coming back, time and time again, over the past two decades.
We treat our clients like family which is why we offer convenience and protection through free overnight secured shipping, secure payment options, product value guarantees, Appraisal Certificates, and a 30-day money-back guarantee.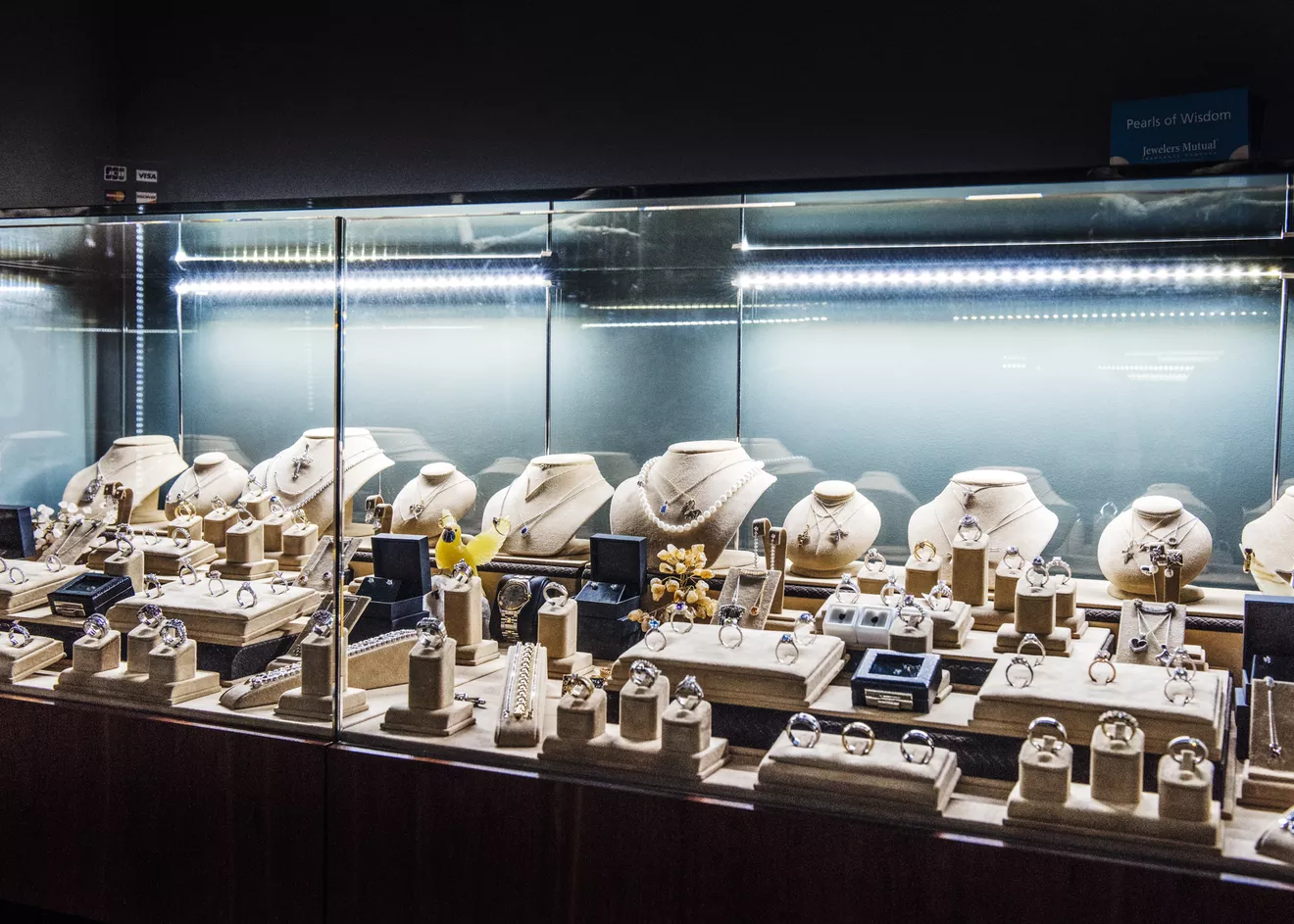 Even our newest clients can immediately notice the difference in the way that we conduct our business. What else sets us apart?
Our clients get the highest level of attention and care.
Every customer gets access to a rich variety of fine jewelry products and an unmatched selection of diamonds from only trusted sources.
Every piece of jewelry we offer is an expertly crafted masterpiece that exudes quality and an eye for design.
All of our precious stone and diamond jewelry has been hand crafted locally in Los Angeles.
Our pricing is transparent, fair and consistently lower than similar jewelry seller.
We don't stop there. Our customers enjoy other benefits too!
A varied selection of jewelry right in downtown Los Angeles.
A low price guarantee.
Free overnight shipping (on all order over $1000)
Custom orders finished/shipped within 15 days.
A full refund policy on all non-custom orders (no restocking or other fees).
Engraving for only $40.
Ready for the piece of jewelry that you or your loved one deserve? Give us a call at 800-453-0501 for questions and custom orders.