Twenty-five years have passed since Vito Klahejian opened Arka Designs, a fine-jewelry store, in Downtown Los Angeles. During the late 1960s jewelers flocked to the neighborhood, opening up shop in buildings that date back to the Jazz Age. But once the 1990s hit, Klahejian says jewelers would conduct their business for the day and leave at sundown. That's changed. Today the fourth-generation jeweler from Lebanon will call his wife and suggest she meet him for dinner downtown.
Longtime jewelry establishment in Los Angeles, Arka Designs, offers locally made jewelry, unique services, and perks for customers, and uses research to better understand shoppers.
For Klahejian, predicting market trends has been one key to success. He started selling jewelry online in 1996, a move that led to ridicule from other jewelers at the time, he says.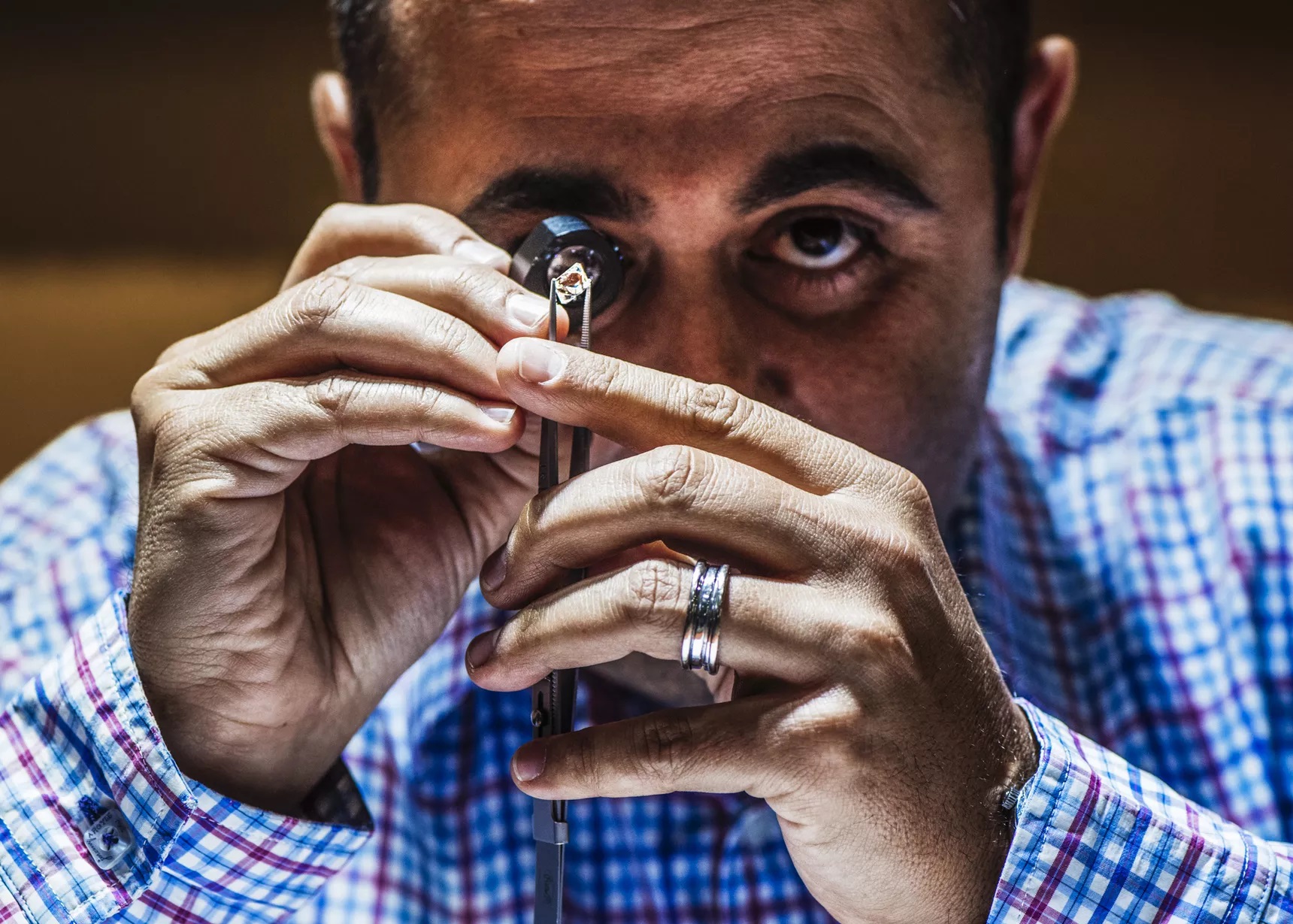 Weddings remain the top reason people visit jewelry stores, but Klahejian says anniversary bands, tennis bracelets, and pendants are also popular items at Arka Designs. The business has amassed dozens of positive reviews on Yelp, Google, and Facebook, and that attracts new clientele, especially millennials.
"Younger people are doing their research," Klahejian says. "They're buying higher-quality diamonds. Some prefer pearls or sapphires or lab-created diamonds."
Arka Designs sell lab-created diamonds as well as natural diamonds. The precious gems at Arka Designs are handcrafted in Los Angeles, which means artisans, not machines, shape the pieces by hand. This is a selling point for patrons who want to buy locally and prefer their jewelry to have character. It also doesn't hurt that the business is located in the Millennium Biltmore Hotel. A playground for Hollywood's Golden Age stars like Gloria Swanson, Jack Warner, and Cecil B. DeMille after it opened in 1923, the hotel is a now tourist attraction. The Biltmore has appeared in several films and TV shows, including Cruel Intentions, Glee, and Ghostbusters.
To make it convenient for customers to get to traffic-ridden downtown, Arka Designs offers valet parking. Because there are restaurants and a shopping plaza nearby, Klahejian says he also routinely attracts walk-ins. 
A varied selection of jewelry right in downtown Los Angeles.
A low price guarantee.
Free overnight shipping (on all order over $1000)
Custom orders finished/shipped within 15 days.
A full refund policy on all non-custom orders (no restocking or other fees).
Engraving for only $40.